Kibinge Coffee Farmers' Co-operative Society (KCFCS) is a member owned organization located in Kibinge
sub-county, Bukomansimbi district, in the central region of Uganda, about 150 kilometers from the capital Kampala just off Masaka-Mbarara highway at Kyabakuza. The area is best known for its high-quality Robusta coffee grown at an altitude between 1200-1300 metres above sea level. The climatic conditions are mainly warm temperatures and bi-annual rainfall which makes it ideally conducive for coffee growing. In 2013 KCFCS established a savings and credit unit together with a farm supply shop to serve its members.
Coffee farmers empowered to own and market value-added coffee at competitive prices.
To be a leading farmer owned coffee cooperative in Uganda by maintaining exceptional quality, offering excellent prices and improving lives in our community.
Kibinge Coffee Farmers' Cooperative Society has over 1800 registered members with Kibinge and now has 49 full-time employees. The qualifications for membership are based on the desire of an individual farmer, and willingness to pay membership fees and buy at least two shares.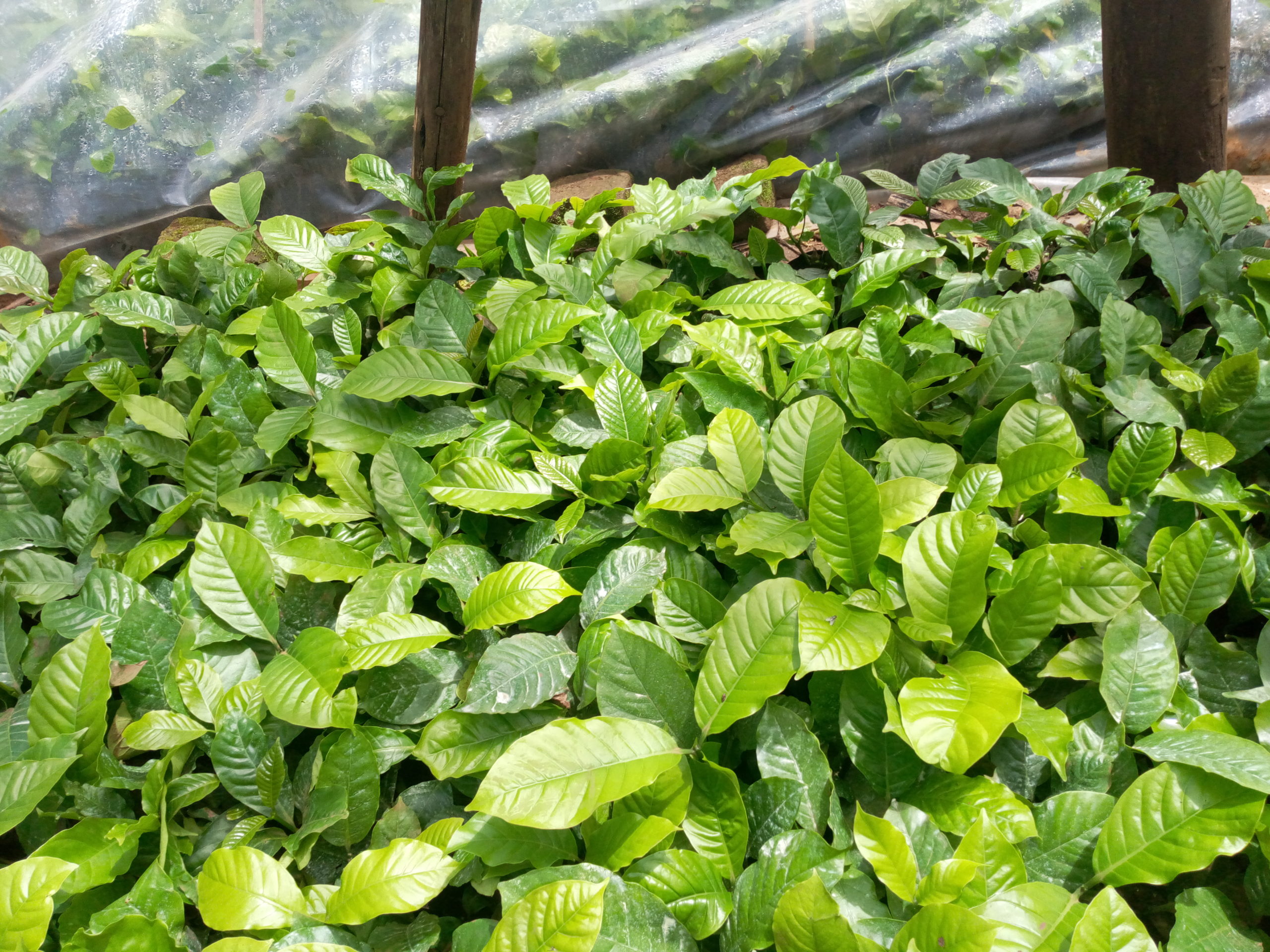 It all started with 4 coffee farmers in Kibinge, Central Uganda. Kibinge is a region that has long been famous for excellent Robusta coffee. Due to economic pressures and political unrest, the quality and volumes of the coffee had plummeted by 1995. That is when our four founding coffee farmers decided to bring the tradition of high quality Robusta coffee back to the hills of Kibinge and formed a farmers' association that would later become Kibinge Coffee Farmers' Co-operative Society (KCFCS).
Since our inception in 1995, Kibinge Coffee has undergone numerous changes but the focus has remained on providing the finest Robusta coffee while empowering our farmers to improve their livelihoods. This pursuit led Kibinge to become a registered Co-operative in 2009, become Fairtrade certified in 2011 and a registered coffee exporter in Uganda in 2012.
In 2014, Kibinge was honoured to be awarded as the Fairtrade Small Producer of the Year for Africa. Kibinge recently added a Savings and Credit unit as well as a Farm Supply Shop in order to serve our members through provision of financial services and farm inputs more conveniently.
Kibinge Coffee has remained true to our mission of improving the lives of our farmers and community. Recent projects include bringing power to a local health centre, building latrines for one of our community schools, and working to improve the quality of the roads in our district. At the end of each year, Kibinge distributes a portion of profits straight back to our farmers to reward them for their hard work and success.
Kibinge Coffee is excited for the future as we continue to grow while providing the best Ugandan Robusta coffee and empowering our farmers.